Dr.-Ing. Jan Novák
Am Fasanengarten 5, Gebäude 50.34, 1. OG, 76131 Karlsruhe, Germany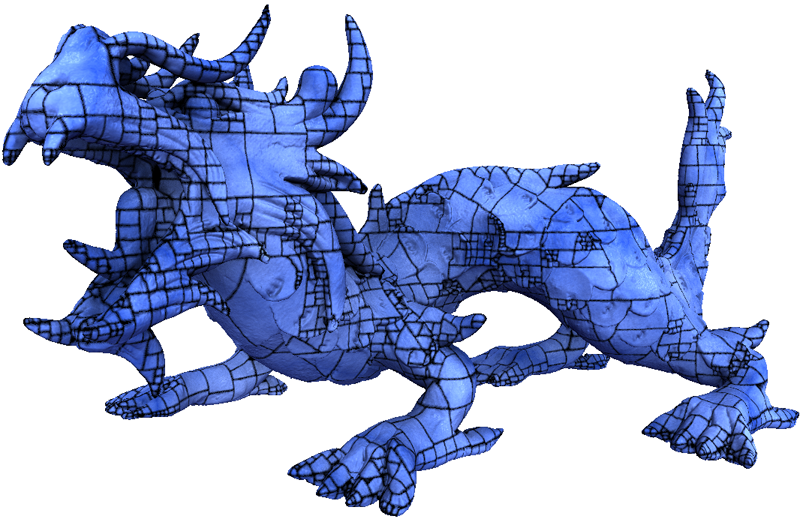 I used to be a PhD student at the Karlsruhe Institute of Technology. I defended my dissertation in May 2014. Before joining Carsten Dachsbacher's group I received my B.Sc. (2007) and M.Sc. (2009) from the Czech Technical University in Prague with my Master's thesis supervised by Vlastimil Havran. Part of my studies I spent in the US (Union College) and in Singapore (Nanyang Technological University). In the summer of 2011 I worked as an intern at Disney Research Zurich with Wojciech Jarosz and Derek Nowrouzezahrai. I also shortly joined the research team at Pixar Animation Studios as an intern working with Christophe Hery in the summer of 2012.
In August, 2013, I joined the Walt Disney Animation Studios and then moved to Disney Research Zurich in February, 2014.
Warning: This page is no longer maintained. Please see my new page here.
Research Interests
Global Illumination
Participating Media
Acceleration of Ray Tracing
GPU Computing
Publications
2013
Authors:
Justus Ulbrich, Jan Novák, Hauke Rehfeld, and Carsten Dachsbacher
Published:
Proceedings of International Workshop on Vision, Modeling, and Visualization (VMV'13)
Lugano, Switzerland, 2013, September 11-13
(www) (pdf) (supp) (avi)
Authors:
Thorsten-W. Schmidt, Jan Novák, Johannes Meng, Anton S. Kaplanyan, Tim Reiner,
Derek Nowrouzezahrai, and Carsten Dachsbacher
Published:
ACM Transactions on Graphics (Proceedings of SIGGRAPH 2013), vol. 32, no. 4, 2013
Anaheim, USA, 2013, July 21-25
(www)
Authors:
Carsten Dachsbacher, Jaroslav Křivánek, Miloš Hašan, Adam Arbree, Bruce Walter,
and Jan Novák
Published:
EUROGRAPHICS 2013 - State of the Art Reports, Girona, Spain
Girona, Spain, 2013, May 6-10
(www) (pdf)
2012
Authors:
Jan Novák, Derek Nowrouzezahrai, Carsten Dachsbacher, and Wojciech Jarosz
Published:
Computer Graphics Forum (Proceedings of EGSR 2012)
Paris, France, 2012, June 27-29
(www) (pdf) (avi)
Authors:
Jan Novák, Derek Nowrouzezahrai, Carsten Dachsbacher, and Wojciech Jarosz
Published:
ACM Transactions on Graphics (Proceedings of SIGGRAPH 2012), vol. 31, no. 4, 2012
Los Angeles, USA, 2012, August 5-9
(www) (pdf) (avi)
Authors:
Thomas Engelhardt, Jan Novák, Thorsten-W. Schmidt, and Carsten Dachsbacher
Published:
Computer Graphics Forum (Proceedings of Pacific Graphics 2012), 2012
Hong Kong, China, 2012, September 12-14
(www) (pdf) (avi)
Authors:
Jan Novák and Carsten Dachsbacher
Published:
Computer Graphics Forum (Proceedings of EUROGRAPHICS 2012), vol. 31, no. 2, 2012
Cagliary, Italy, 2012, May 13-18
(www) (pdf) (supp) (avi) (pptx) (pdf)
2011
Authors:
Jan Novák, Thomas Engelhardt, and Carsten Dachsbacher
Published:
In Symposium on Interactive 3D Graphics and Games (I3D '11, San Francisco)
ACM, New York, NY, USA, 2011, 119-124
(www) (pdf) (avi) (pptx) (pdf)
Authors:
Jan Novák, Vlastimil Havran, and Carsten Dachsbacher
Published:
GPU Computing Gems (Chapter 26)
Morgan Kaufmann, February 7th 2011, ISBN: 9780123849885, 401-411
(www)
2010
Instant Multiple Scattering for Interactive Rendering of Heterogeneous Participating Media

Authors:
Thomas Engelhardt, Jan Novák, and Carsten Dachsbacher
Published:
Technical Report
December 8th, 2010, KIT - Karlsruhe Institut of Technology
(pdf)
Authors:
Jan Novák, Vlastimil Havran, and Carsten Dachsbacher
Published:
EUROGRAPHICS 2010 - Short Papers
Norrköping, Sweden, Eurographics Association, 2010, 61-64
(www) (pdf) (bibtex) (avi)
Teaching
SS 2013
WS 2012/2013
SS 2012
WS 2011/2012
SS 2011
WS 2010/2011
Miscellaneous
Reviewing for:
Transaction on Graphics, IEEE Computer Graphics and Applications, Computers & Graphics
Eurographics 2013; 2014, EGSR 2012, SIGGRAPH 2013, SIGGRAPH Asia 2012
Supervision
Justus Ulbrich - Visibility Caching for Progressive Many-Light Algorithms (BSc. thesis, finished on 31.1.2012)
Michael Sohm - Progressive Virtual Spherical Lights for Rendering Glossy Scenes (BSc. thesis, finished on 31.5.2012)
Karsten Brand - Realistic Screen-Space Subsurface Scattering (Diploma thesis, finished on 31.1.2012)
Martin Tillman - 2D Path Tracing (Study thesis, finished on 31.5.2011)