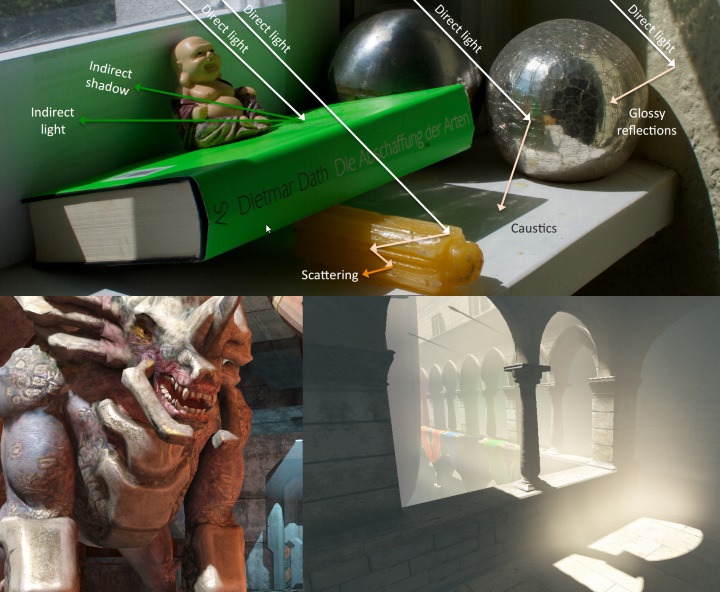 To render realistic image the inclusion of global illumination effects is essential. In recent years global illumination coming from the offline renderers has also been introduced in interactive systems like games and it a current research topic ini computer graphics.
Interactive global illumination techniques make several assumptions and simplifications to reduce the workload. This allows them to reach interactive frame rates. Additionally the increasing programmability of current GPUs is employed in this task. During the course of this seminar different algorithms for interactive global illumination will be presented and discussed.
The topics will be handed out in in the first session. Each participant is expected to prepare a seminar paper and to present her or his topic in a talk. Additionally preparation for each session is mandatory.
The contents of the computer graphics lecture must be know to each participant.